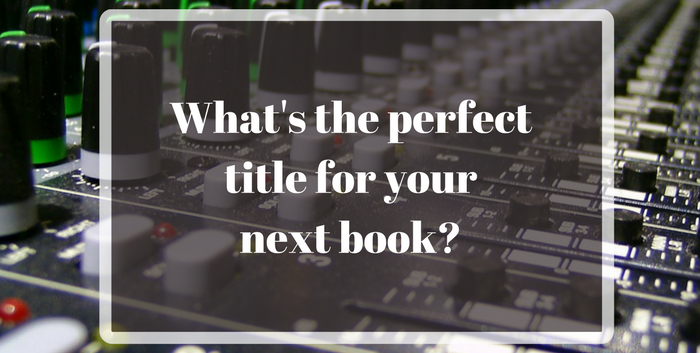 Podcast: Play in new window | Download
Subscribe: RSS
You know it always makes me laugh when I hear someone going 'I have the best title for this book,' and they haven't even written the book yet. And I'm just like oh good, good for you. Titles are important, and you know they are, but not as important as writing a good book.

— Taylor
This week's show opens with a status update on Taylor's latest book.  She posted the "it is finished" message in her Facebook group last week, but Steve had some questions on exactly what that means.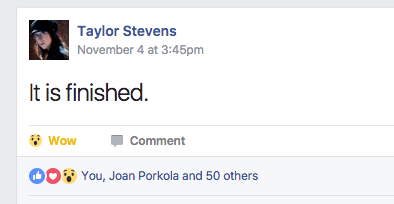 Now that Taylor's new book is with her agent she's turned her attention to titles.  We discuss how the title for THE INFORMATIONIST came to be and how that title influenced the rest of the Vanessa Michael Munroe series.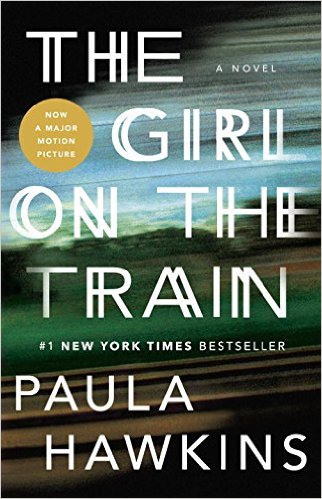 Then we get into current thriller titles and how certain words become popular in titles for a period of time, including the popularity of the word "girl" in right now.  The success of books like The Girl with the Dragon Tattoo,  The Girl on the Train and Gone Girl have influenced titles to the point where five of the top twenty thrillers on Amazon have the word "girl" in the title on the day we recorded this episode.
How do you listen to the show?
Taylor asks two questions at the end of this week's show. The first is how do you listen to the podcast? Are you in the car, or exercising, or maybe walking the dog?  The second question is how did you find out about the show. Early listeners came primarily from Taylor's email list, but the show has grown considerably since that time. How did you learn about the show?
Let us know and maybe even snap a selfie to show us how you listen. Click the connect button above to find all the different ways of reaching us, or just leave your answer in the comments below.
Thanks so much for joining us again this week.
If you have questions or suggestions for future shows, we'd love to hear from you. You can leave your suggestions as comments or find our contact information, including our Hotline Number for listener question on the Connect page.
If you enjoyed this episode, please share it using the social media buttons you see on the left of the post.
Also, please leave an honest review for THE TAYLOR STEVENS SHOW Podcast on iTunes!
Ratings and reviews are extremely helpful and mean a great deal to us. They matter in the rankings of the show, and we read every one of them.
And finally, don't forget to subscribe to the show on iTunes, Google Play, or Stitcher to get automatic updates.