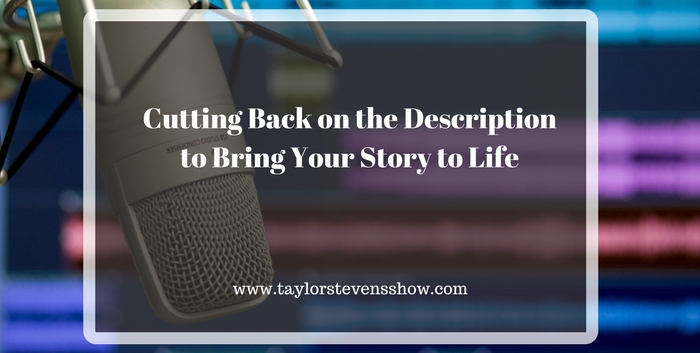 Podcast: Play in new window | Download
Subscribe: RSS
This week's episode is part one of a three-part series where Taylor takes a deep dive into how removing detail can help to better develop your character and improve your story.  Thanks to S.M. Fedor for providing the source material.
In the pre-show chit chat, we debate which of the two of us prepares the better Thanksgiving meal.  (Spoiler alert – we called it a tie so, like five-year-old soccer players, we both claim victory.)
We recorded this as one as video as well. If you want to watch as Taylor works through the material, you'll find the video on Taylor's Patreon Page.
Thanks so much for joining us again this week!
If you have questions or suggestions for future shows, we'd love to hear from you. You can leave your suggestions as comments or find our contact information, including our Hotline Number for listener question on the Connect page.
Please consider supporting Taylor on Patreon for Patron only teaching and information.
You may also wish to join us in the Taylor Stevens Fan Club on Facebook.
If you enjoyed this episode, please share it using the social media buttons you see on the left of the post.
Also, please leave an honest review for THE TAYLOR STEVENS SHOW Podcast on iTunes!
Ratings and reviews are extremely helpful and mean a great deal to us. They matter in the rankings of the show, and we read every one of them.
And finally, don't forget to subscribe to the show on iTunes, Google Play, or Stitcher to get automatic updates.