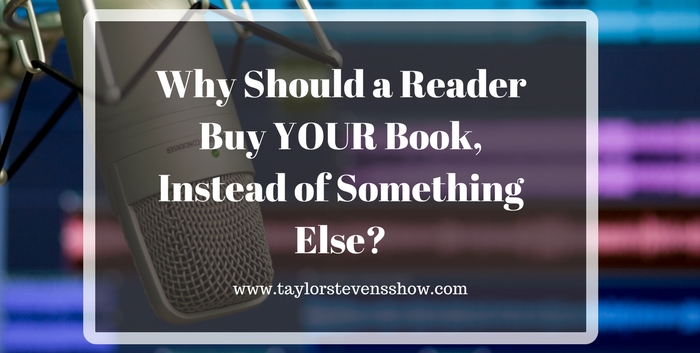 Podcast: Play in new window | Download
Subscribe: RSS
In this week's show, Taylor and Steve discuss the fungibility of books, and what Taylor has done to try and make her books less fungible to those who enjoy her work.
Wikipedia defines fungibility as follows:  
In economics, fungibility is the property of a good or a commodity whose individual units are essentially interchangeable.
One of the examples they use is an ounce of pure gold. Since one kilogram of pure gold is equivalent to any other kilogram of pure gold, whether in the form of coins, ingots, or other in other states, gold is fungible.
Taylor makes the case that for many readers, genre fiction, thrillers, in particular, are fungible. She and Steve discuss how important it is for authors to provide value outside of just their books to their readers and fans.
Thanks so much for joining us again this week!
If you have questions or suggestions for future shows, we'd love to hear from you. You can leave your suggestions as comments or find our contact information, including our Hotline Number for listener question on the Connect page.
Please consider supporting Taylor on Patreon for Patron only teaching and information.
You may also wish to join us in the Taylor Stevens Fan Club on Facebook.
If you enjoyed this episode, please share it using the social media buttons you see on the left of the post.
Also, please leave an honest review for THE TAYLOR STEVENS SHOW Podcast on iTunes!
Ratings and reviews are extremely helpful and mean a great deal to us. They matter in the rankings of the show, and we read every one of them.
And finally, don't forget to subscribe to the show on iTunes, Google Play, or Stitcher to get automatic updates.