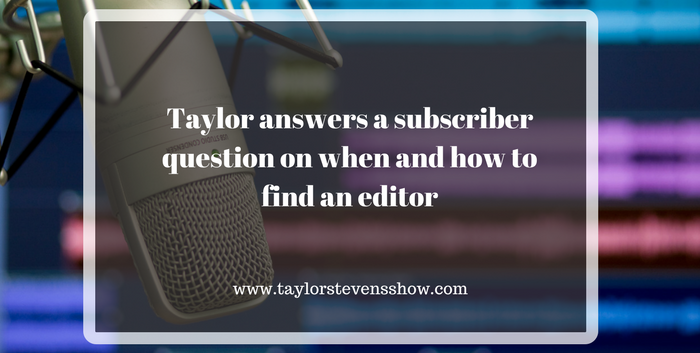 Podcast: Play in new window | Download
Subscribe: RSS
In this week's show Taylor answers a listener question on editing from a subscriber to her email newsletter:
About my current non-fiction book project, please at what time should I consider the book fit enough to be sent to a professional editor to do his part of the job? My initial draft is completed, but I always see the reason to re-write every time I read it. I started to feel like I am going around the circle and wasting the time I could use for another project. (I mean a part of me is saying the draft is good to be shipped to a professional editor, but another part of me is saying the write-up is not flowing through enough and need modification). Is it the job of the proofreader to make the job flow or my job?
In addition to the editing part of the conversation, we also discuss finding an audience for a non-fiction book, and platform building.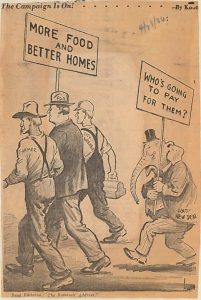 In the pre-show chit chat, Taylor mentions visiting the Texas State fair and seeing a display of artwork from cartoonist John Knott.  Steve doesn't know if this is one of the cartoons Taylor saw, but it a good example of the work.
Thanks so much for joining us again this week!
If you have questions or suggestions for future shows, we'd love to hear from you. You can leave your suggestions as comments or find our contact information, including our Hotline Number for listener question on the Connect page.
Please consider supporting Taylor on Patreon for Patron only teaching and information.
You may also wish to join us in the Taylor Stevens Fan Club on Facebook.
If you enjoyed this episode, please share it using the social media buttons you see on the left of the post.
Also, please leave an honest review for THE TAYLOR STEVENS SHOW Podcast on iTunes!
Ratings and reviews are extremely helpful and mean a great deal to us. They matter in the rankings of the show, and we read every one of them.
And finally, don't forget to subscribe to the show on iTunes, Google Play, or Stitcher to get automatic updates.