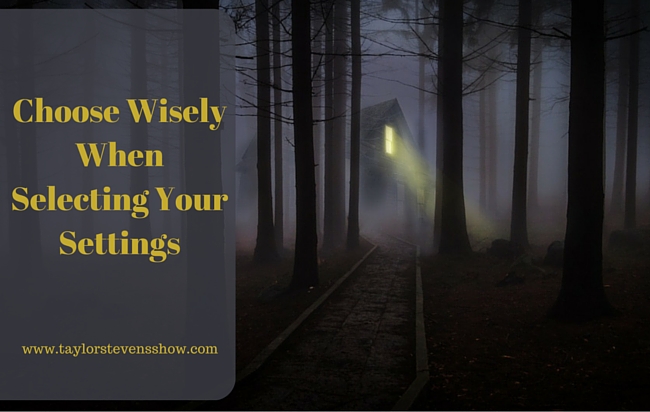 Podcast: Play in new window | Download
Subscribe: RSS
I would never advise someone sending a young woman off into a dark and abandoned building, by herself, without ever letting anybody know that she's there … simply because they're trying to make it big, bad and scary. Because, readers read that and they roll their eyes and go, "Seriously?"  —  Taylor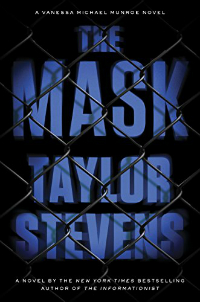 In this week's episode, we discuss the process Taylor uses for selecting the right setting for her books and some of the memorable scenes in those books. Of course, Taylor's books are different than yours, so she provides plenty of advice for books that aren't tied to exotic locations the way her Munroe series is.
First, we get into the geographic settings for a story, discussing why Taylor chose Japan as the setting for THE MASK and how her research trip to Japan helped to develop the storyline for the book.
Then we get into some of the specifics of selecting scene settings, including her desire to use a Hostess Club as the setting for some crucial scenes in THE MASK.
We discuss some of Steve's favorite scene settings in the Munroe series and consider the value of using recurring scenes in series fiction. We use the Alexandra Cooper series from Linda Fairstein as an example of great use of recurring scene settings.
How do you listen to podcasts?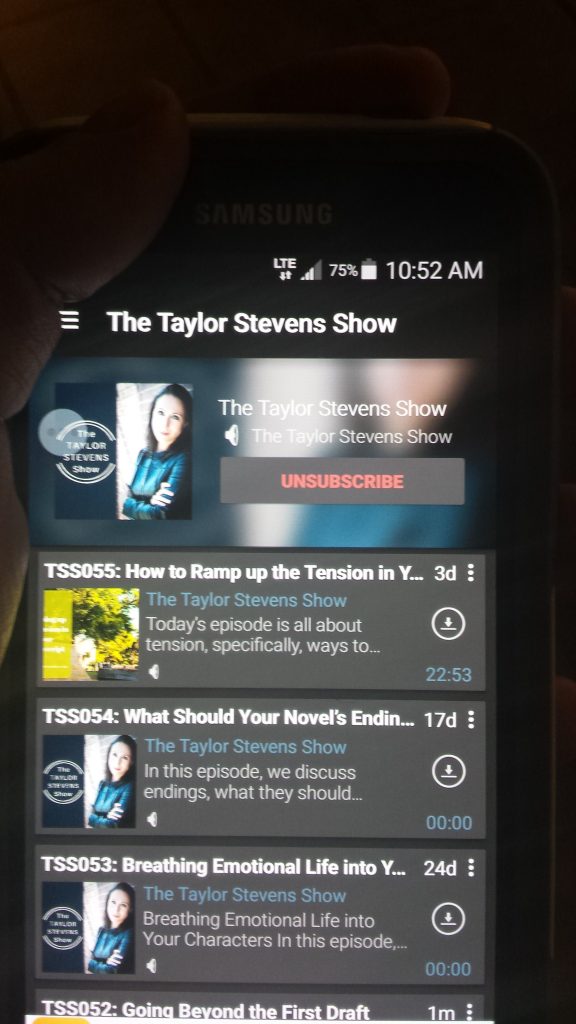 About half of you listen using the podcast app on the iPhone, but what about those of us using Android? Taylor and Steve discuss Steve's favorite Podcast App for Android, which is Podcast Addict.  (Available free at the Google Play store.)
Steve has been using the app for the past year, but Taylor, who is holding her phone in the picture to the left, is a recent convert. She installed Podcast Addict as her first ever podcast app soon after we recorded this episode.
How do you listen to show? Let us know in the comments below.
Thanks for Listening!
Thanks so much for joining us again this week.
If you have questions or suggestions for future shows, we'd love to hear from you. You can leave your suggestions as comments or find our contact information on the Connect page.
If you enjoyed this episode, please share it using the social media buttons you see on the left of the post.
Also, please leave an honest review for THE TAYLOR STEVENS SHOW Podcast on iTunes!
Ratings and reviews are extremely helpful and mean a great deal to us. They matter in the rankings of the show, and we read every one of them.
And finally, don't forget to subscribe to the show on iTunes or Stitcher to get automatic updates.
Creative Commons Image via werner22brigitte