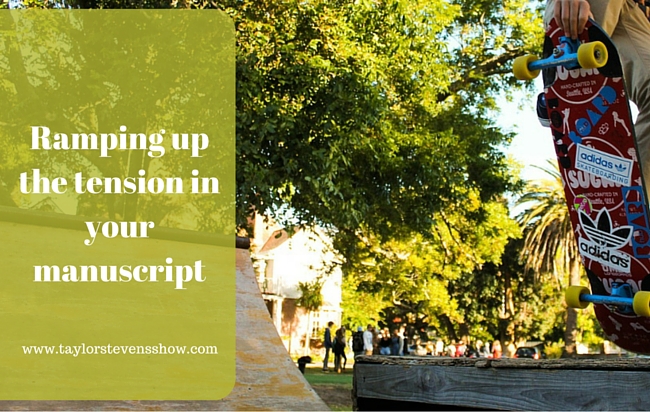 Podcast: Play in new window | Download
Subscribe: RSS
Today's episode is all about tension, specifically, ways to ramp up the tension in your writing.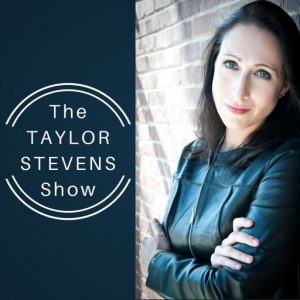 But before we get to the show notes for today's episode, we'd like to welcome you to the new home of The Taylor Stevens show. We're exciting to have more room for show notes and to be able to share links to the books we mention during each show.
Today's show begins with a quick wrap up of Taylor's early July trip to Thrillerfest in New York, which she describes as both tiring and fun. She participated in a panel discussion called: PLOTTER, PANSTER or HYBRID, The pros and cons of Outlining and shares some thoughts on the topic. We close the intro with Taylor's surprising favorite New York City meal for this trip.
Then we get into the topic of raising the tension in your writing. Taylor offers several specific suggestions, including methods of raising the stakes by putting your character into either physical or emotional jeopardy.
Taylor mentions THE STORY GRID, What Good Editors Know, by author and editor Shawn Coyne. It's an excellent tool for writers and is something we've referenced multiple times on the show.
We specifically mention two of Tayor's books as examples of putting characters into Jeopardy during the episode, and those were THE DOLL and THE INNOCENT.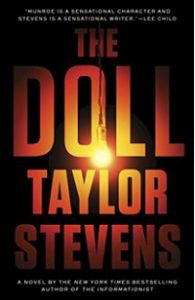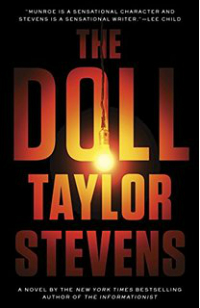 In both novels, Munroe was rarely in physical danger, so Taylor used emotional risk as a way of ramping up the tension.
Since this is our first show on the new show page, we'd love it if you would share the show on your social media platforms to help us grow the audience.
Thanks for Listening!
Thanks so much for joining us again this week.
If you enjoyed this episode, please share it using the social media buttons you see on the left of the post.
Also, please leave an honest review for THE TAYLOR STEVENS SHOW Podcast on iTunes!
Ratings and reviews are extremely helpful and mean a great deal to us. They matter in the rankings of the show, and we read every one of them.
And finally, don't forget to subscribe to the show on iTunes or Stitcher to get automatic updates.
Creative Commons image by jamesvaughan