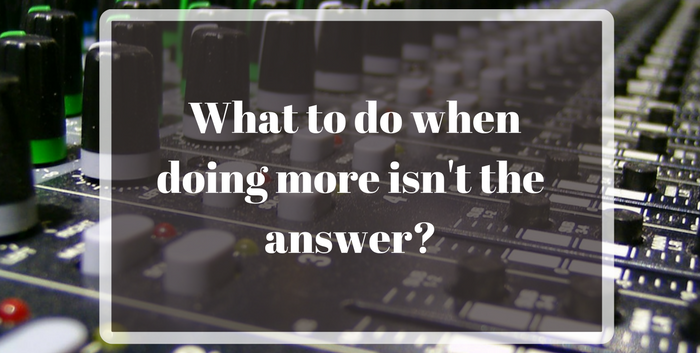 Podcast: Play in new window | Download
Subscribe: RSS
There was nothing left. I would sit there and I was forcing it, and I was … just dry tank, wheels off, running on the hubs, scraping the concrete, sparks flying, just trying to cross the finish line.

— Taylor
In this episode, we take a step back to examine the question of what happens when doing more, working harder, sleeping less and optimizing things stops getting your closer to your writing goals.
There's no talk about writing craft in this episode, but instead, Taylor and Steve discuss the danger of burnout, the way it can come quickly or slowly, and the value of taking a step back to refocus.
The show opens with Taylor discussing her recent teaching related travels and then we get into our main topic. As you'll hear in the intro, much of the show was recorded as a joint episode between The Taylor Stevens Show and Steve's Author Biz podcast.  There were a few Author Biz podcast episodes mentioned, including:
TAB 080 with Colleen Story
Colleen's Writing and Wellness Blog
TAB 071 with Annie Bellet
TAB092 with Honorée Corder
Thanks so much for joining us again this week.
If you have questions or suggestions for future shows, we'd love to hear from you. You can leave your suggestions as comments or find our contact information, including our Hotline Number for listener question on the Connect page.
If you enjoyed this episode, please share it using the social media buttons you see on the left of the post.
Also, please leave an honest review for THE TAYLOR STEVENS SHOW Podcast on iTunes!
Ratings and reviews are extremely helpful and mean a great deal to us. They matter in the rankings of the show, and we read every one of them.
And finally, don't forget to subscribe to the show on iTunes or Stitcher to get automatic updates.
Creative commons image via Timeface.