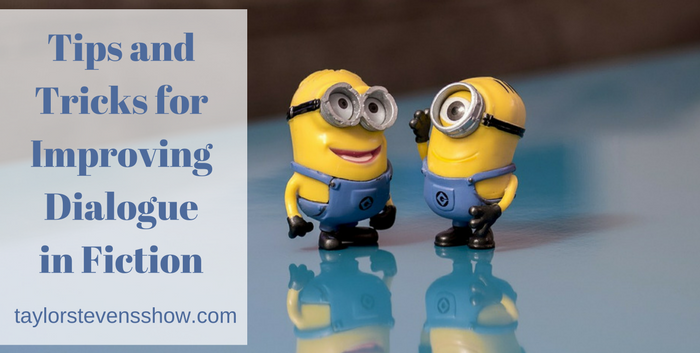 Podcast: Play in new window | Download
Subscribe: RSS
If you write dialogue correctly, the reader is already going to know, from everything that came before the dialogue and came after the dialogue in that sentence, what the character's state of mind is."

                        — Taylor
Today's show is part two of our three-part series on writing dialogue.  Part one was about writing internal dialogue and part three (in two weeks) will be actually breaking down a writing sample from a willing listener.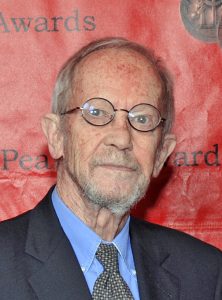 We begin this week's podcast by exploring some of Elmore Leonard's 10 Rules of writing, specifically the three that deal with writing dialogue. Those are:
3. Never us a verb other than "said" to carry dialogue.
4. Never use an adverb to modify the verb "said."
7. Use regional dialect, patois sparingly.
While we're discussing those rules, Taylor shares some rules of her own, including an editing tip that uses with each manuscript.
Then we move on to a more general discussion of writing dialogue, and how the best dialogue sounds like real people having a real conversation. As an example, Taylor uses the following, grammatically correct sentence: "I don't think that's possible." The sentence is fine, but she believes most people would say, "Not possible."
We get into the danger of writing stilted conversation and ways of avoiding it, including the liberal use of contractions.
We finish our discussion with some thoughts on using beats to break up large blocks of conversation to avoid the dreaded wall of text. Then, since we all have our favorite dialogue beats (mine is the word glared), Taylor shares her technique for balancing them out in later drafts of your manuscript.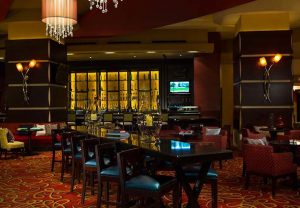 The show opens with a discussion of Taylor's trip to Bouchercon, including her reader / listener meetup which will take place soon after her 3:30 panel on Writing Violence ends. The gathering will take place at 55 Fahrenheit Lounge / Bar on Friday, September 16th, at 5:00 (ish) o'clock.
Thanks so much for joining us again this week.
If you have questions or suggestions for future shows, we'd love to hear from you. You can leave your suggestions as comments or find our contact information, including our Hotline Number for listener question on the Connect page.
If you enjoyed this episode, please share it using the social media buttons you see on the left of the post.
Also, please leave an honest review for THE TAYLOR STEVENS SHOW Podcast on iTunes!
Ratings and reviews are extremely helpful and mean a great deal to us. They matter in the rankings of the show, and we read every one of them.
And finally, don't forget to subscribe to the show oniTunes or Stitcher to get automatic updates.
Creative Commons Image by leovalent